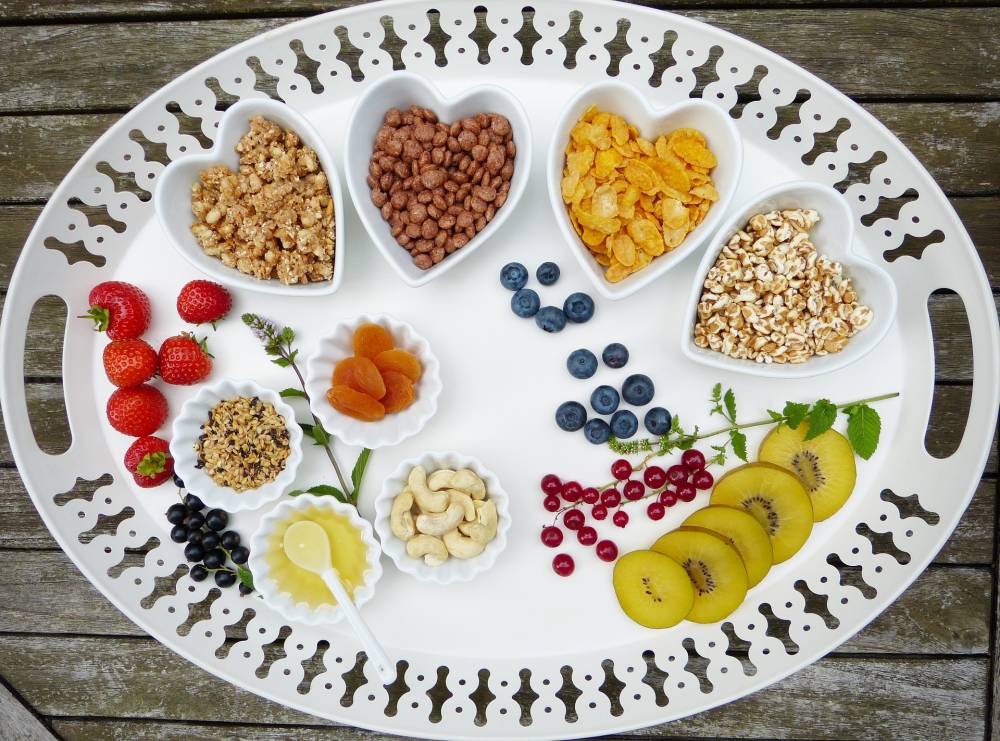 Vegan diet can help by losing weight and improving your health.
When you eat a plant-based diet, you can have numerous positive effects on your health, both in the short term and the long term. Short-term health benefits, is that a balanced plant-based diet generally is higher in fiber - that is because most of the plant foods contain fiber. Long-term health benefits is that you can lower your cholesterol as well as your chance of developing serious diseases.
Here is a 5-day vegan meal:
Day 1:
Breakfast: put the ingredients into the blender and blend until smooth; 1 frozen banana, 1 cup of silk protein nut milk, ½ a cup of frozen strawberries, 1 date (optional for extra sweetness), a pinch of sea salt, 1 cup of spinach and ¼ cup of frozen blueberries.
Lunch: tofu stir-fry made with extra firm tofu, vegan pasta, beans, red lentils, celery, onion, and spinach.
Dinner: 4 ounces of grilled tempeh (best to use homemade) topped with vegan barbecue sauce, with 1 cup of quinoa mixed with 1 cup of raw red peppers and steamed broccoli.
Day 2:
Breakfast: 1 toasted slice of your favorite bread, ½ avocado, sliced, a sprinkle of sea salt, a drizzle of hot sauce (optional) and a sprinkle of lemon pepper (or regular one).
Lunch: lentil loaf made with lentils, kidney beans, veggies, and nutritional yeast.
Dinner: Build an open-face Organic Shiitake Mushroom Sunshine Burger patty on half of a sprouted whole grain bun with 1 red onion slice, 3 avocado slices, and a half cup microgreens. On the side, have a thick-sliced olive oil-roasted cauliflower "steak" with rosemary and sea salt and 1 cup of steamed spinach with a lemon wedge.
Day 3:
Breakfast: put the ingredients into the blender and blend until smooth; 1 ½ cups of unsweetened silk soy milk, 2 frozen bananas, ½ a cup of gluten-free oats, ½ a teaspoon of Himalayan pink salt (or sea salt), ¼ cup of raw cacao chunks, 1 tablespoon of molasses, 5 dates and 3 tablespoons of cashew butter.
Lunch: curried tofu salad with Veganaise, black beans, celery, and red onion on a coconut paleo wrap.
Dinner: Open-faced veggie or soy burger on half of a dairy-free bun with carrots or a salad with dairy-free croutons and a balsamic vinaigrette.
Day 4:
Breakfast: Vegan English muffin with avocado slices and salt and pepper; coffee with 1 tbsp. coconut milk creamer.
Lunch: black bean and quinoa "meat" balls over whole grain vegan pasta.
Dinner: 1 cup sweet potato, black bean, and quinoa chili topped with 2 to 3 tbsp. sliced avocado.
Day 5:
Breakfast: protein pancakes made with whole grain flour and vegan protein powder with toppings of your choice.
Lunch: Hummus Wrap - Slice 1 Portobello mushroom and Sauté with broth/oil and salt until it is soft, a pinch of sea salt, ¼ cup of chopped onion and Sauté with mushrooms, 2 corn tortillas and a handful of fresh arugula.
Dinner: Spaghetti tomatoes and peppers; 3 cups of shishito pepper/vegetables (optional), 8 cups of grape tomatoes/cherry, 10 cloves of fresh garlic, 1 cup of basil, Black pepper (ground), hemp almond parmesan, 16 ounces of spaghetti, veggie broth and 1 teaspoon of Himalayan pink salt (or sea salt).
If you get hungry between meals, make a smoothie: Combine 1/3 cup healthy grains peanut butter whole grain clusters with 1/3 cup plain plant-based yogurt or mashed banana.