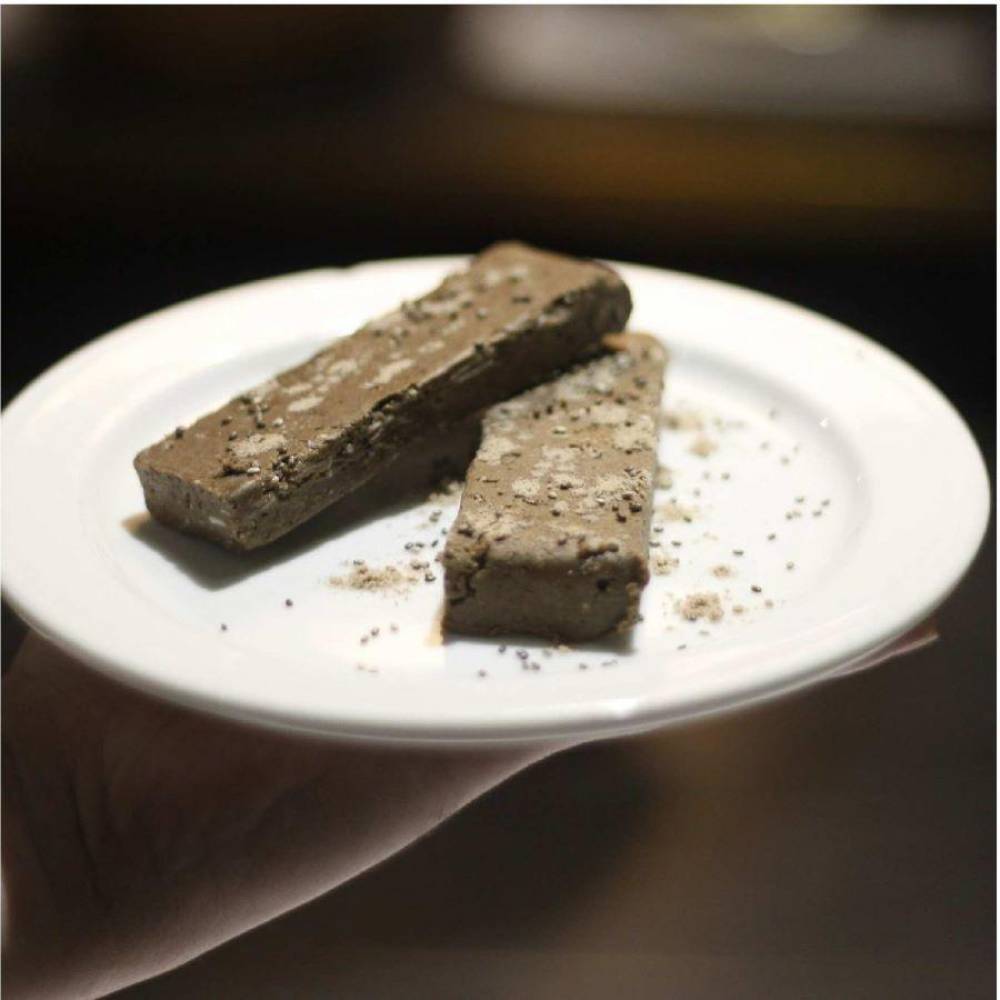 These protein bars are just like chocolate chip cookie dough except healthier.
Prep time:10 minutes
Chilling time: 2 hours Serving: 6 bars
INGREDIENTS:
• Coconut flour (6 tablespoons)
• Soy protein powder (6 tablespoons, whey-based protein powders will not work)
• Salt (1/4 teaspoon)
• Coconut oil (1 teaspoon, melted)
• Unsweetened vanilla almond milk (9 tablespoons, room temperature)
• Vanilla extract (1 ½ teaspoons)
• Truvia (3 tablespoons)
• Sweetleaf powdered stevia (11/2 teaspoons)
• Mini chocolate chips (2 tablespoons)
METHOD:
Step 1: Line a 23xl3-cm (9x5-inch) cake tin with parchment paper.
Step 2: In a little bowl, combine the soy protein powder, coconut flour, and salt. In another bowl, whisk the vanilla extract, milk, and coconut oil, milk. Add in the Sweetleaf and Truvia as well. Then, stir in the dry ingredients to the wet, until fully incorporated. Finally, fold in most of the chocolate chips.
Step 3: Press the dough into the tin and flatten. Sprinkle the rest of the chocolate chips on top. Chill for min. 2 hours before cutting into bars.
Nutritional information
Calories
88
Fat
3,6 g
Protein
5,4 g
Carbs
8g
Fiber
2,5 g