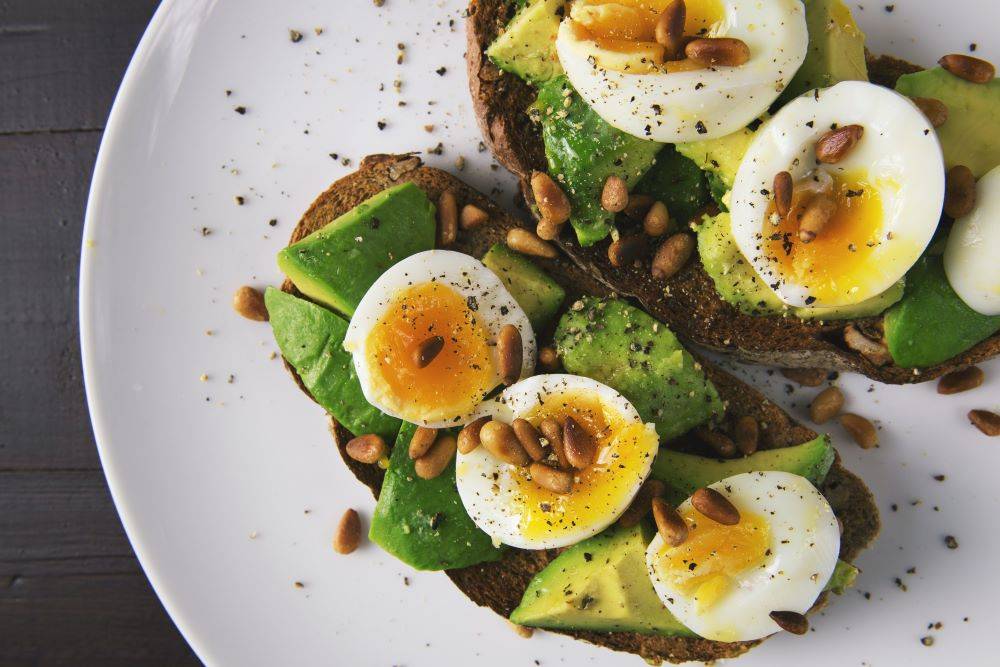 BREAKFAST
EGGS WITH TOAST & TEA
2 large eggs ( 100g)
2 slices of whole-wheat bread ( 56g)
1 cup of green tea ( No sugar added)
DIRECTIONS
Cook 2 large eggs as you like. You can make scrambled eggs, boi l ed eggs or sunny- si de- up. Just use a non- stick pan and do not use oil or butter! Serve with 2 slices of whole-wheat bread and a cup of green tea.
SNACK 1
Fruit
1 small pear OR apple ( 148g)
DIRECTIONS
Weigh the apple or pear on a kitchen weighing scale/digital scale to make sure you are not exceeding 148 grams.
LUNCH
Chickenc Howmein
50g dry ( raw) spaghetti
4 oz. raw boneless, skinless chicken breast ( 113g)
1 small carrot ( 50g)
1 small green bell pepper ( 74g)
3 tbsp. chopped scallion ( 18g)
1 tbsp. soy sauce OR oyster sauce ( 17g)
1 tbsp. white vinegar ( 15g)
1 tbsp. chili sauce ( or to taste)
DIRECTIONS
1) Boil spaghetti with some salt & keep aside. I n a small bowl, mix the soy sauce, vinegar, and chili sauce.
2) Chop and season chicken with salt, black pepper, and lemon juice to taste. Cook, in a non- stick pan. Don't use oil.
3) In a wok on high flame, add sliced carrots and bell pepper and cook for 2 minutes. Next, add the sauce and spaghetti, and stir well for 2 minutes until combined. Serve hot.
SNACK 2
Banana Milkshake
1 small Banana ( 101g)
1 cup of low-fat milk ( 244g)
DIRECTIONS
Blends a small banana with low-fat milk. Don't add sugar.
DINER
CHICKEN CAESAR SALAD
11/2 tbsp. Ameri can Garden's Creamy
Caesar Salad dressing ( 8g)
4 oz. raw boneless, skinless chicken
breast ( 113g)
Fresh romaine lettuce
1 cucumber ( 300g)
1 small tomato ( 91g)
½ small onion ( 35g)
4 small olives ( 12. 8g)
DIRECTIONS
1) Marinate chicken with seasonings of your choice. Cook in a non- stick pan. Cut into pieces once cool.
2) In a medium-sized bowl, toss together chopped chicken, lettuce, cucumber, tomato, onion, olives, and caesar salad dressing. Season with salt and pepper if desired.
SNACK 3
OPTIONAL
Any snack of 100 calories per serving. Read label correctly.
DIRECTIONS
You can eat or drink any snack that contains up to 100 caLories. Make sure it has 100 calories per serving and only consume one serving of it.