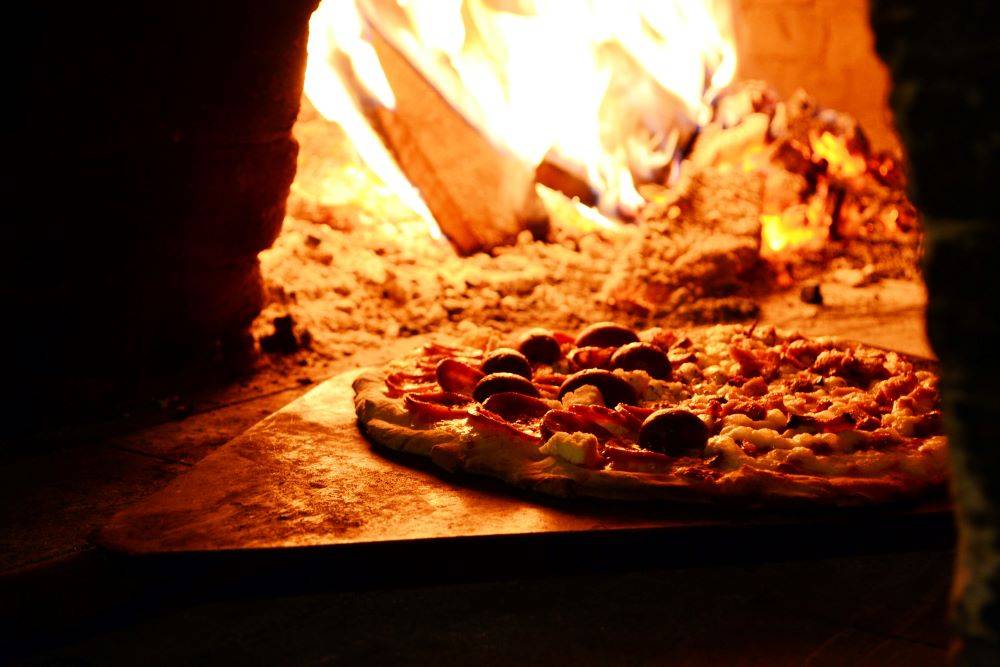 BREAKFAST
EGG SALAD ON TOAST
¼ cup 0 fat (skimmed) yogurt
1/2 tbsp. mayonnaise
1½ large eggs (boiled)
1 teaspoon Dijon mustard
Salt, pepper, parsley, lettuce as needed
2 slices of whole-wheat bread ( 56g)
DIRECTIONS
In the small bowl, add chopped boiled eggs, whisked yogurt, mayonnaise, mustard paste and finely chopped parsley. Season with salt and pepper. Serve on toasted bread with lettuce.
SNACK 1
SALTED POPCORN
1 cup of air-popped popcorn (3/4 tablespoon of kernel s.)
DIRECTIONS
Use a non-stick pan with a tight-fitting lid. Do not use oil or butter!
LUNCH
CHICKEN PIZZA
½ cup self-raising flour ( 62. 5g)
¼ teaspoon instant yeast
1/4 teaspoon sugar
4 oz. raw boneless, skinless chicken breast ( 113g)
1 teaspoon readymade fajita seasoning
1/2 tablespoon Veeba pasta and pizza sauce ( 8g)
½ small onion ( 35g) chopped
½ small tomato ( 45g) chopped
1 small green bell pepper ( 74g) chopped
4 small olives ( 12. 8g) sliced
Dried oregano or fresh basil leaves
1 slice of President 0% Fat- free Cheese
DIRECTIONS
1) Mix flour, instant yeast, sugar in a bowl. Knead using lukewarm water. Cover with a damp cloth and let rest for 10 minutes.
2) Weight 113g of chicken. Season with salt, black pepper, and fajita seasoning. Grill in a non-stick pan without oil. Cover and cook till done. Let cool then chop.
3) Roll the dough into a 6 inches circle. Top with pizza sauce, chopped grilled chicken, onion, tomato, bell pepper, olives, cheese, and dried oregano. Bake at 200°c for 10- 15 minutes.
SNACK 2
FRUIT
1 cup of grapes (92g)
DIRECTIONS
Measure 42g of grapes using a kitchen weighing scale.
DINNER
MIXED BEANS SALAD
1/2 cup boiled chickpeas (82g)
1/2 cup boiled kidney beans
1/4 teaspoon salt
1 cucumber (300g)
1 small tomato (91g)
1/2 tablespoon fresh mint and parsley
SALAD DRESSING
2 tsp olive oil (9g)
¼ tsp mustard paste
½ tsp lemon juice
¼ teaspoon honey
Small clove garlic (minced)
Salt and black pepper to taste
DIRECTIONS
1) To make the salad dressing, whisk together olive oil, mustard paste, lemon juice, and minced garlic in a small bowl. Refrigerate till needed.
2) Boil chickpeas and kidney beans with 1/4 teaspoon of salt. Measure a half a cup of each and place it into a salad bowl. Let cool.
3) Chop fresh cucumber, tomato, mint, and parsley and transfer to the salad bowl.
3) Pour the salad dressing over the beans and vegetables. Season with salt and pepper. Toss till well combined. Serve immediately.