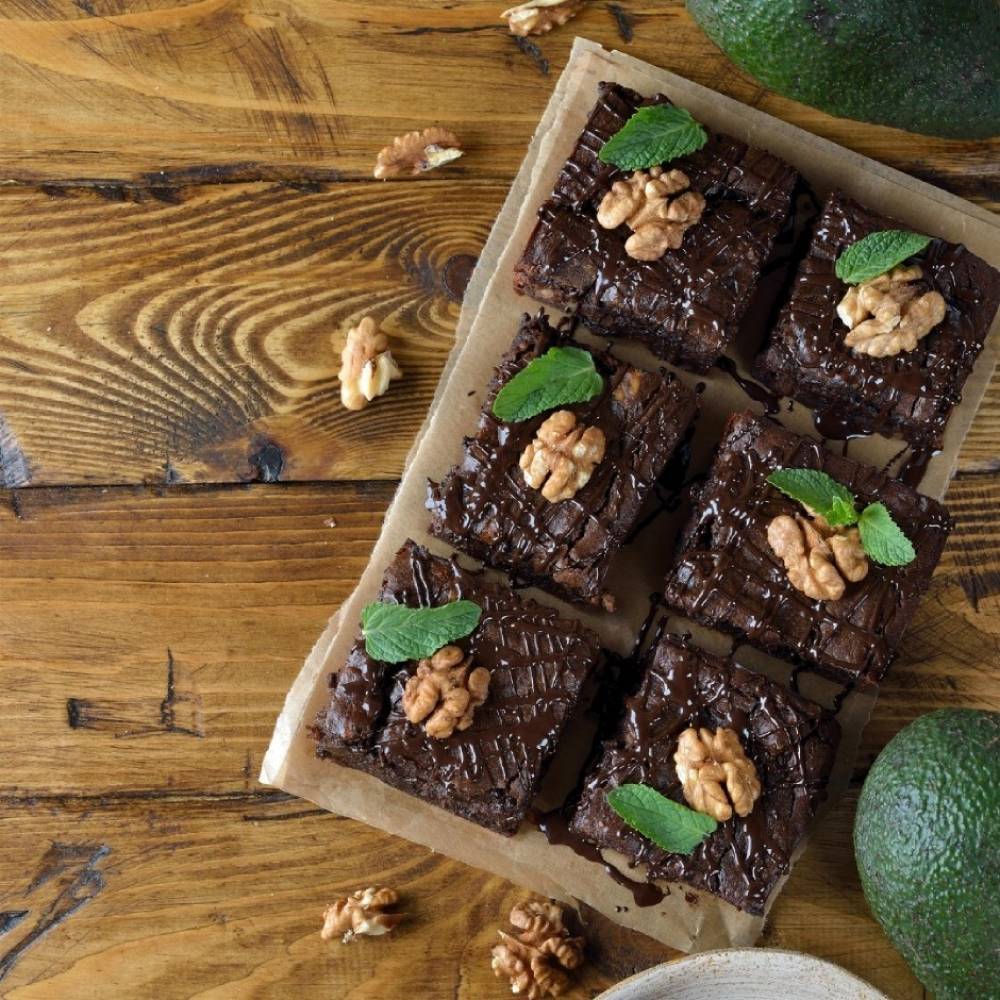 Gluten free brownies that are healthy and extra fudgy, made only with wholesome and simple ingredients.
Prep time: 25 minutes
Cook time: 30 minutes
Chilling time: 30 minutes
Serving: 16 brownies
INGREDIENTS:
• Avocado (1, large, peeled and pitted)
• Eggs (2, large, room temperature)
• Coconut sugar (1/3 cup)
• Pure maple syrup (1/4 cup)
• Unsuited butter (3 tablespoons, at room temperature)
• Pure vanilla extract (1 teaspoon)
• Unsweetened cocoa powder (1/2 cup + 2 tablespoons)
• Almond Flour (1/2 cup)
• Espresso powder (1 teaspoon) (optional)
• Baking soda (1 teaspoon)
• Kosher salt (1/2 teaspoon)
• Dark chocolate chips (1/2 cup)
METHOD:
Step 1:
Preheat your oven to 180°C (350°F). Place parchment paper on a 20x20—cm (8x8—inch) pan and coat lightly with nonstick cooking spray to prevent sticking.
Step 2:
Process the eggs, avocado, maple syrup, coconut sugar, vanilla, and butter in a blender until it is smooth.
Step 3:
Next, add the almond flour, cocoa powder, espresso powder, salt, and baking powder to the mixture. Blend until completely combined. Combine half of the dark chocolate chips by pulsing it 2—3 times.
Step 4:
Pour the mixture into the greased pan and even the top. Dredge the remaining dark chocolate chips on top. Bake for about 25—30 minutes. Next, allow the brownies to rest for 30 minutes. To cool completely, put them on a cooling rack. For maximum tastiness place in the refrigerator overnight. Slice and serve.
Nutritional information
Calories
130
Fat
8 g
Protein
3 g
Carbs
13g
Fiber
2 g