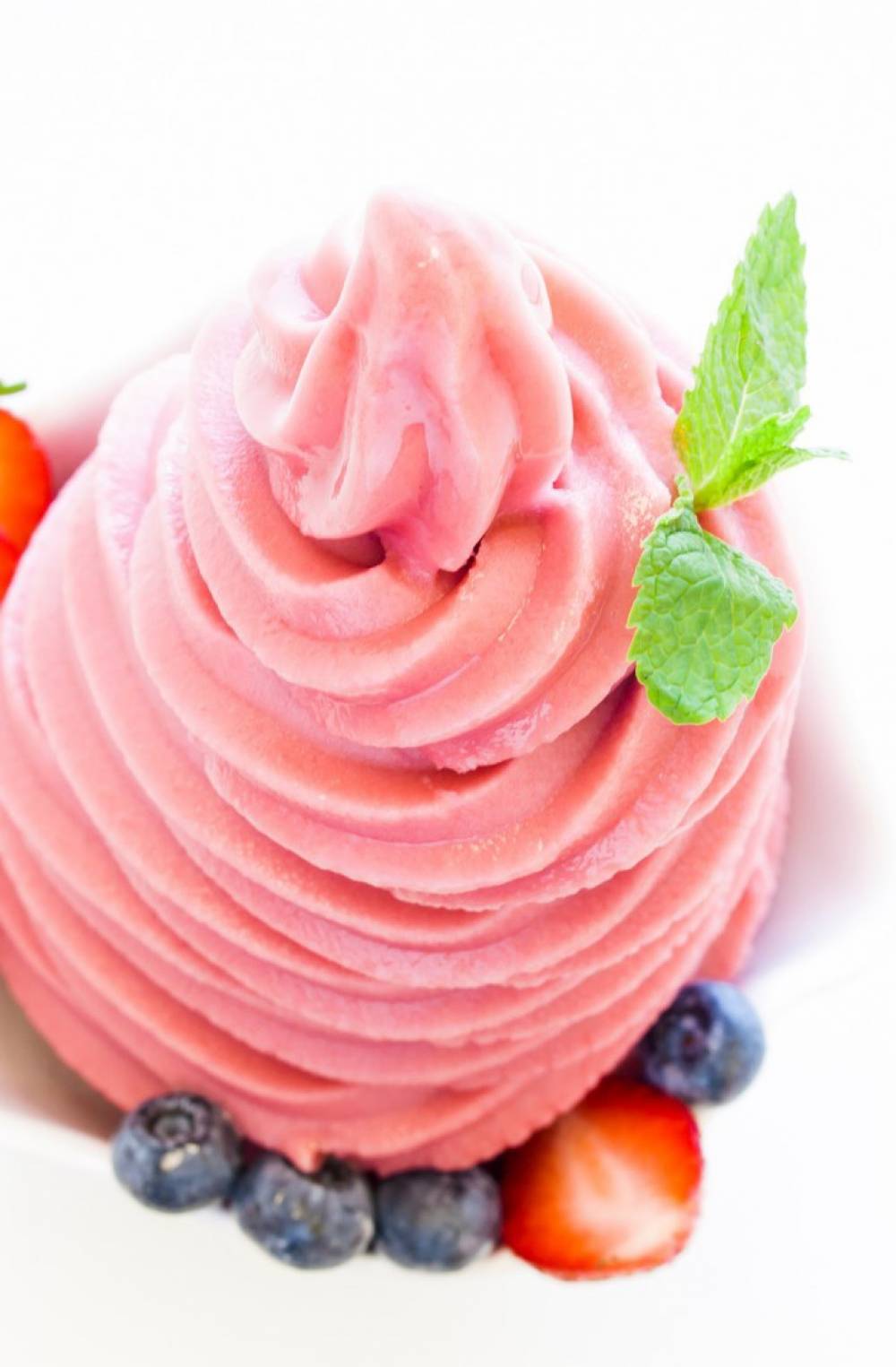 This frozen yogurt is a perfect dessert that won't weigh you down.
Prep time:10 minutes
Serving: 4
INGREDIENTS:
• Blueberries (3 cups, frozen)
• Greek yogurt (2/3 cup, full fat, plain)
• Lemon juice (1 teaspoon, freshly squeezed)
• Raw honey (1 tablespoon)
METHOD:
Step1: Process the frozen blueberries in a food processor, then add the lemon juice, raw honey, and Greek yogurt. Blend until smooth.
Step 2: For a soft consistency, serve immediately. For a harder consistency, freeze for 1 hour.
Nutritional information
Calories
118
Fat
2,2 g
Protein
4,5 g
Carbs
21,8g
Fiber
2,8 g