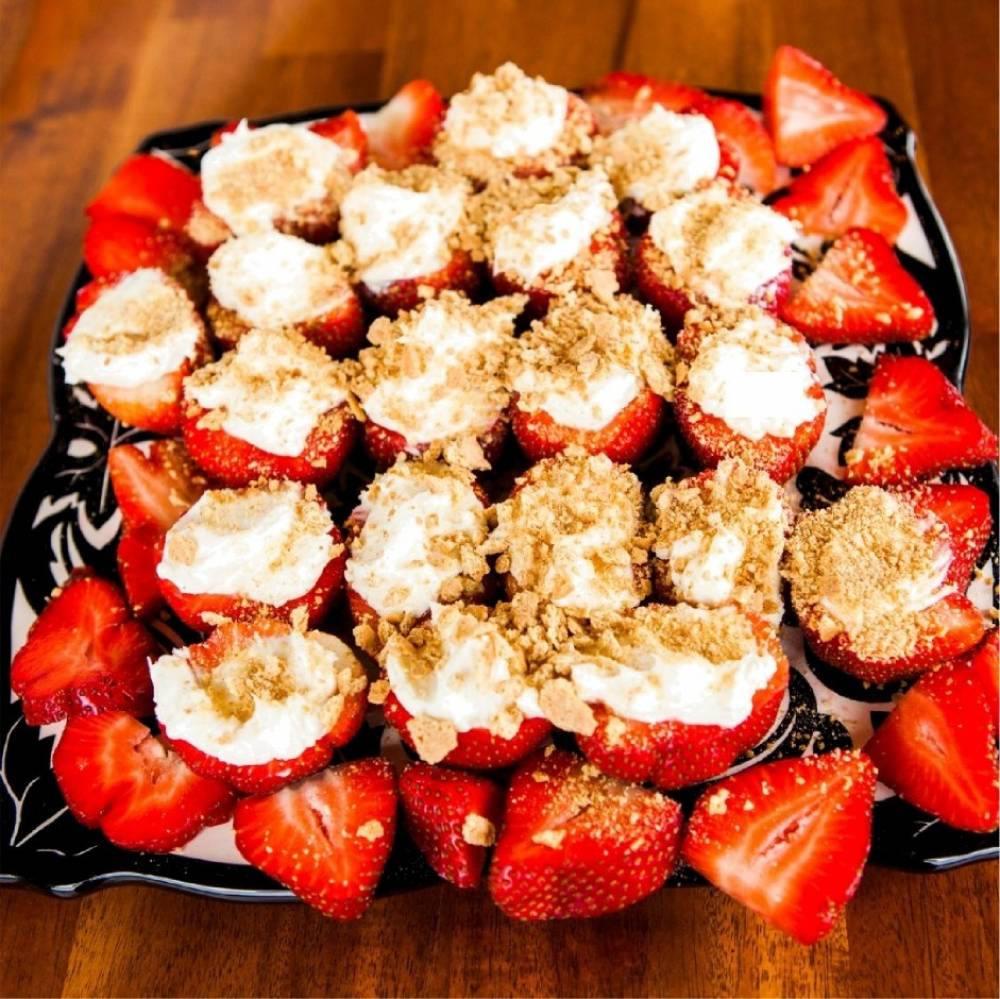 This recipe adds luxury to normal strawberries.
Prep time: 5 minutes
Serving: 8 strawberries
INGREDIENTS:
• Strawberries (1 cup, fresh)
• Vanilla yogurt (2 teaspoons per strawberry)
• Graham crackers (optional, for garnish)
METHOD:
Step 1: Wash and cut off the leaves of the strawberries. Then, scoop out the middle using a knife or a small spoon carefully.
Step 2: Fill it with the vanilla yogurt. Finally, add the garnish.
Nutritional information
Calories
11
Fat
0,2 g
Protein
0,4 g
Carbs
2,2g
Fiber
0,4 g