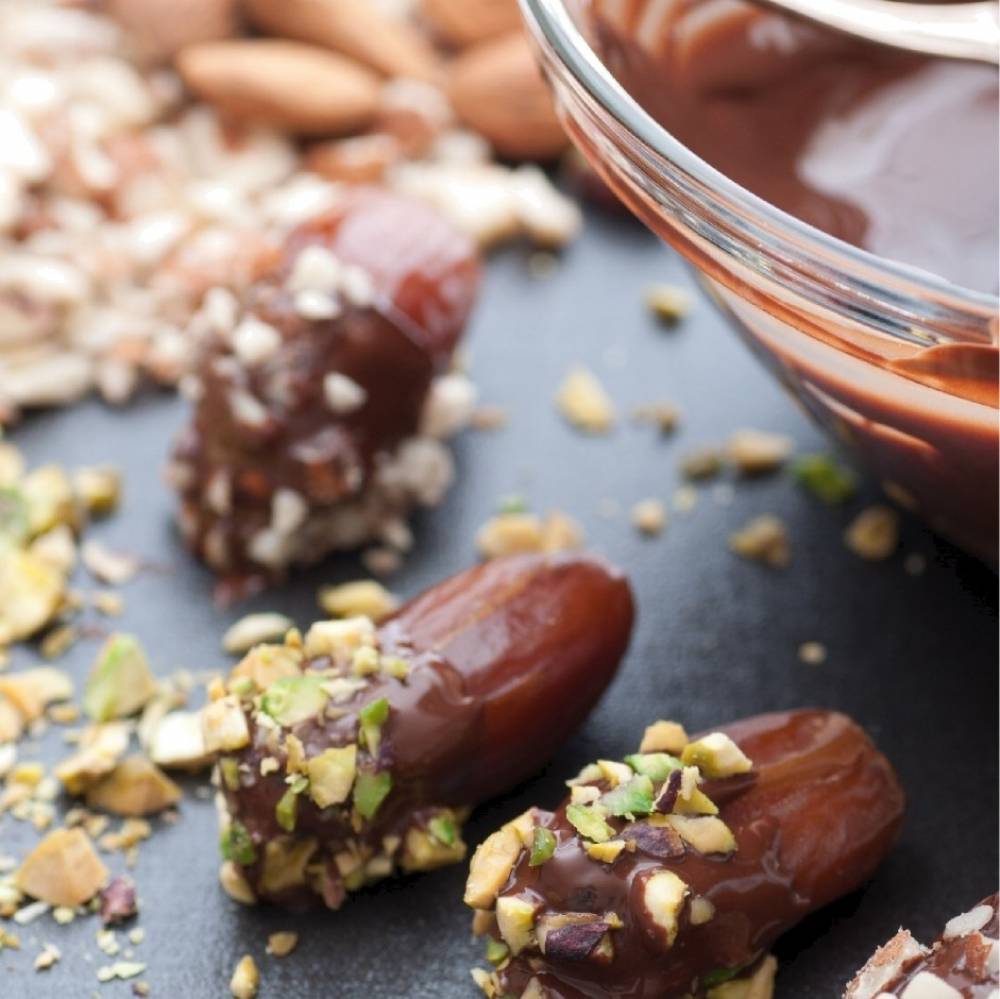 If you think chocolate strawberries are overrated, try these chocolate clementines for a change.
Prep time:15 minutes Chilling time: 30 minutes
Serving: 30 clementine sections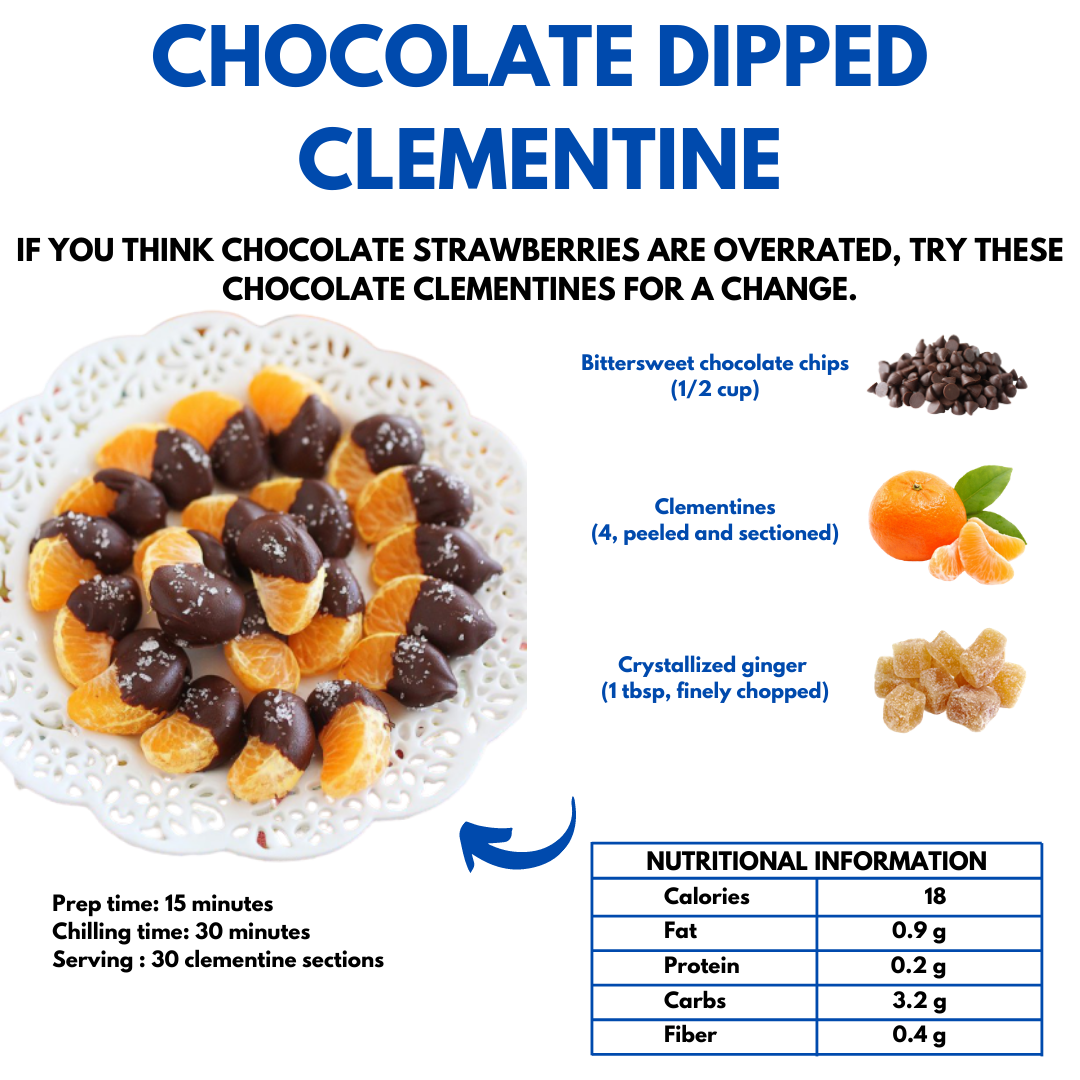 INGREDIENTS:
• Bittersweet chocolate chips (1/2 cup)
• Clementines (4, peeled and sectioned)
• Crystallized Ginger (1 tablespoon, finely chopped)
METHOD:
Step 1: Melt the chocolate chips bain—marie (double boiler) style.
Step 2: Dip half of each clementine piece into the chocolate. Allow the excess drip into the bowl. Transfer the dipped clementines on a baking tray lined with parchment paper. If preferred, sprinkle crystallized ginger on top. Place in the refrigerator for 30 minutes.
Nutritional information
Calories
18
Fat
0,9 g
Protein
0,2 g
Carbs
3,2g
Fiber
0,4 g