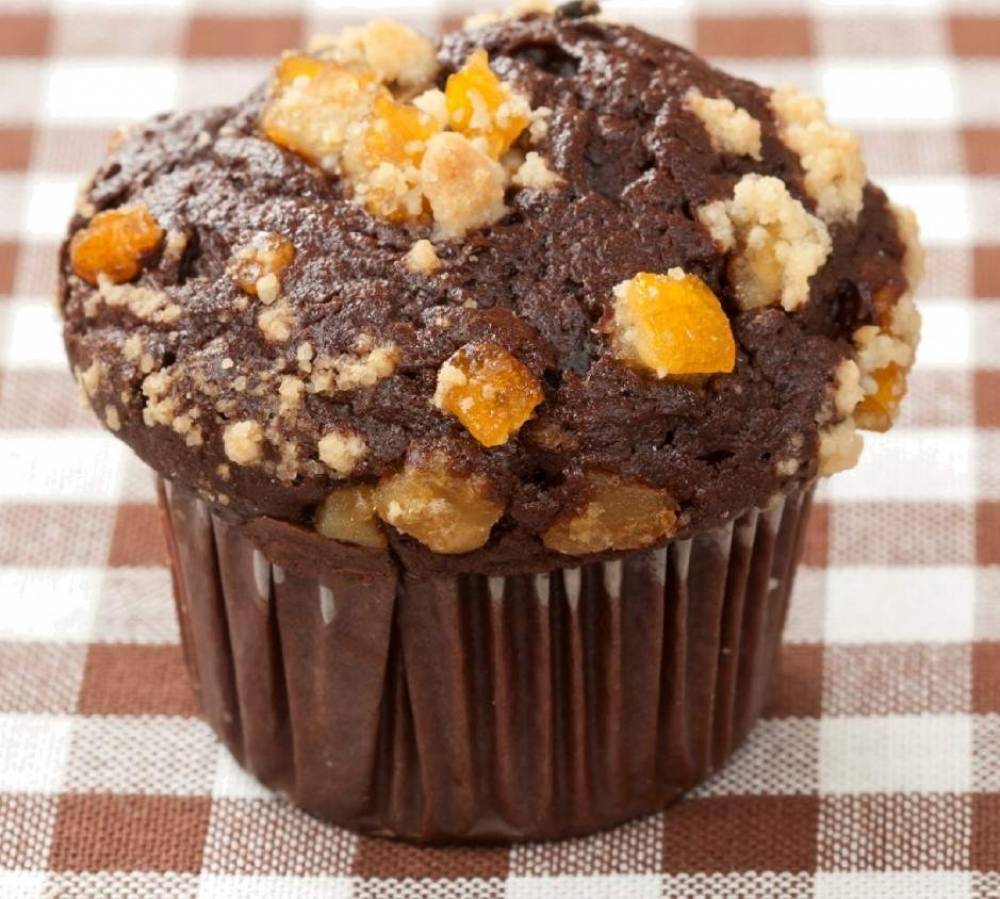 These moist and zingy muffins are wholegrain, low fat, low calorie, and vegan!
Prep time: 5 minutes Cook time: 25 minutes
Serving: 12 muffins
INGREDIENTS:
• Unsweetened almond milk (3/4 cup)
• Orange (1, medium, zested and juiced)
• Agave nectar (3/4 cup + 1 tablespoon)
• Natural orange flavouring (1 teaspoon, optional)
• Wholegrain wheat flour (11/4 cup)
• Baking powder (1 teaspoon)
• Baking soda (1/2 teaspoon)
• Unsweetened cocoa powder (2 tablespoons)
• Dairy—free dark chocolate (50 g, coarsely chopped)
METHOD:
Step 1: Preheat your oven to 180°C (350°F). Line a muffin pan with 12 liners.
Step 2: Whisk the orange zest and juice, orange flavoring, agave nectar, and almond milk in a medium bowl. In a separate bowl, whisk the flour, cocoa powder, baking soda, and baking powder.
Step 3: Gradually mix the wet ingredients with the dry until well combined. Add in the coarsely chopped chocolate. Pour the mixture evenly between the 12 liners.
Step 4: Bake until set on top, for about 20—25 minutes. Cool on a wire rack before serving.
Nutritional information
Calories
108
Fat
2 g
Protein
2 g
Carbs
17g
Fiber
1 g