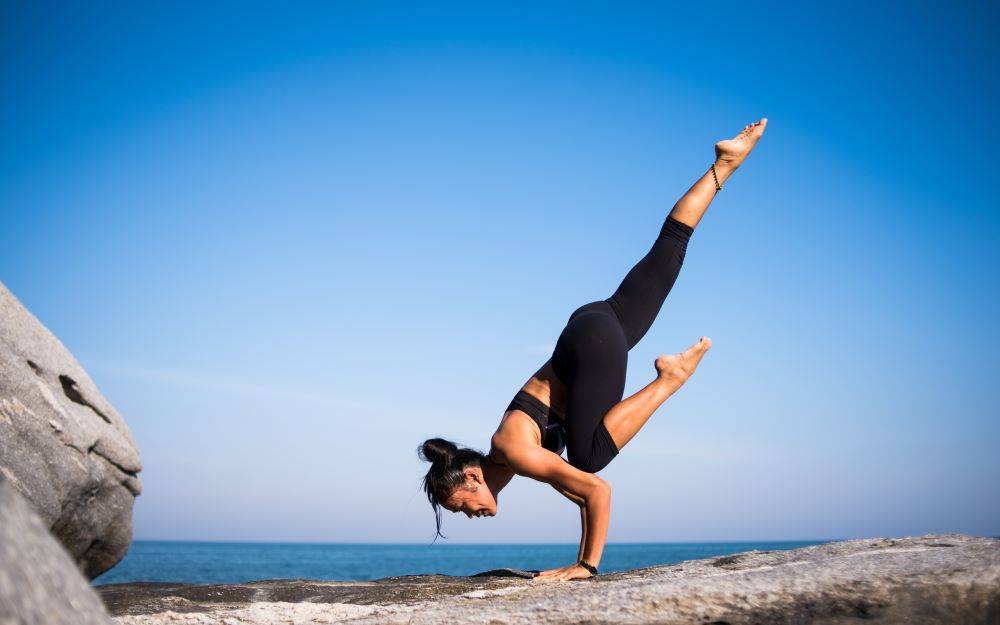 The revelation that mindfulness can happen with movement is often profound for people who have resisted meditation because they don't like to sit still. A combination of meditation and physical activity gives you the best of both worlds. Meditation is an ancient practice wherein an individual focuses his/her mind on a particular object, activity, or thought to reach a mentally clear and emotionally calm state. Most people find it easier to focus on their breaths while meditating. Meditation balances your body's needs and maximizes physical stamina to get as much as possible from your workouts. Regular exercise is vital for good health and wellbeing. Our body has to move in order to stay healthy. A sedentary lifestyle is linked to obesity, joint pain, and many other health problems. Introducing more exercise into your life is a great way to improve your mood, boost confidence, get more energy, and protect your body from negative health outcomes. If you're committed to morning workout sessions and enjoy the boost that physical movement can bring, you can try turning your activity into a mindfulness meditation. Those who intentionally focus on the feeling of moving enjoy exercise more. They are paying attention to the body: muscles, pace, breathing, resistance, and tension. Also listening their needs, and push or protect their self accordingly. With mindful exercise, they are also taking time to notice what's around—whether it's the rhythms of the gym or the changing scenery of an outdoor jog. Although music can be a great motivator, and the built-in TV screen on the elliptical machine is nice entertainment, try unplugging for at least part of their workout to truly meditate.
Tips to bring mindfulness to your exercise routine
- pause and consider your purpose. Remember why you want to meditate. Is it to train your mind to focus and sustain attention? Consider your intention for exercise, too. Is it to live longer, lose weight, or have more energy etc..All that motivation can help get you up and out, and keep you going.
- unplug. To meditate during exercise, don't listen to your favorite playlist, talk on the phone, read a magazine, or watch TV. Be fully present where you are: in the woods, on the sidewalk, or on the treadmill.
- exercise kindness. Notice the quality of your thinking during workouts: Can you appreciate your current ability, speed, and endurance just as they are? If you work out in a group, can you let go of the "comparing mind" and instead thank yourself for showing up for this healthy activity, and then go at the pace that's just right for you?
with mindful breathing, your inhale or exhale can be an anchor of attention while exercising. If your mind wanders, noticing a new "For Sale" sign in the neighborhood while you run or recalling an email you forgot to return, just notice the thought and reconnect with your breath. Observe the tempo of your breath as you work harder and as you cool down. Also you can try to experiment with intentional focal points other than your breath: each full rotation of your bike pedals, the up and down of a lunge. You can switch anchors as you vary your exercise, but stay focused on the rhythm of your anchor, returning to it when your mind wanders.
- do you notice any resistance to the workout experience—perhaps wishing you were almost done, or that the pain in your right foot would go away? Commit to your workout time, remember your reasons for being there, and try to stay present from start to finish.
Combine running and meditation
Look for a place to run where there are few distractions or safety concerns. If you're going to meditate, you should run in an area where there isn't much traffic, such as a running trail in a park.You need something specific for your mind to focus on. Many people choose to focus on their breath, the sound of their footsteps on the ground, or the feeling of the environment around them. A more rhythmic point of focus, such as the sound of your feet, can work better for a running meditation. A mental image or symbol is a common point of focus, but be careful with visualization if you're running in an area where you have to be aware of passing traffic or other runners. First of all go slow for 15 to 20 minutes to warm up your muscles and relax your mind. During this phase, let yourself think about anything that comes to mind. Get used to the way the air feels and the ambient noise around you so you won't be easily distracted. Start to relax your mind by decreasing your attachment to thoughts or feelings as they come up. When you're warmed up and ready to start your run, bring to mind the point of focus you chose and concentrate on it. Tell yourself that there is nothing more important than that thought or image. Even if you do other types of exercise two or three days a week, you should try to make time for meditative running every day. One way to recognize your gains from your meditative running, as well as keep track of any ideas you get while on your run, is to keep a small notebook to take with you on your runs so you can jot anything down afterward.