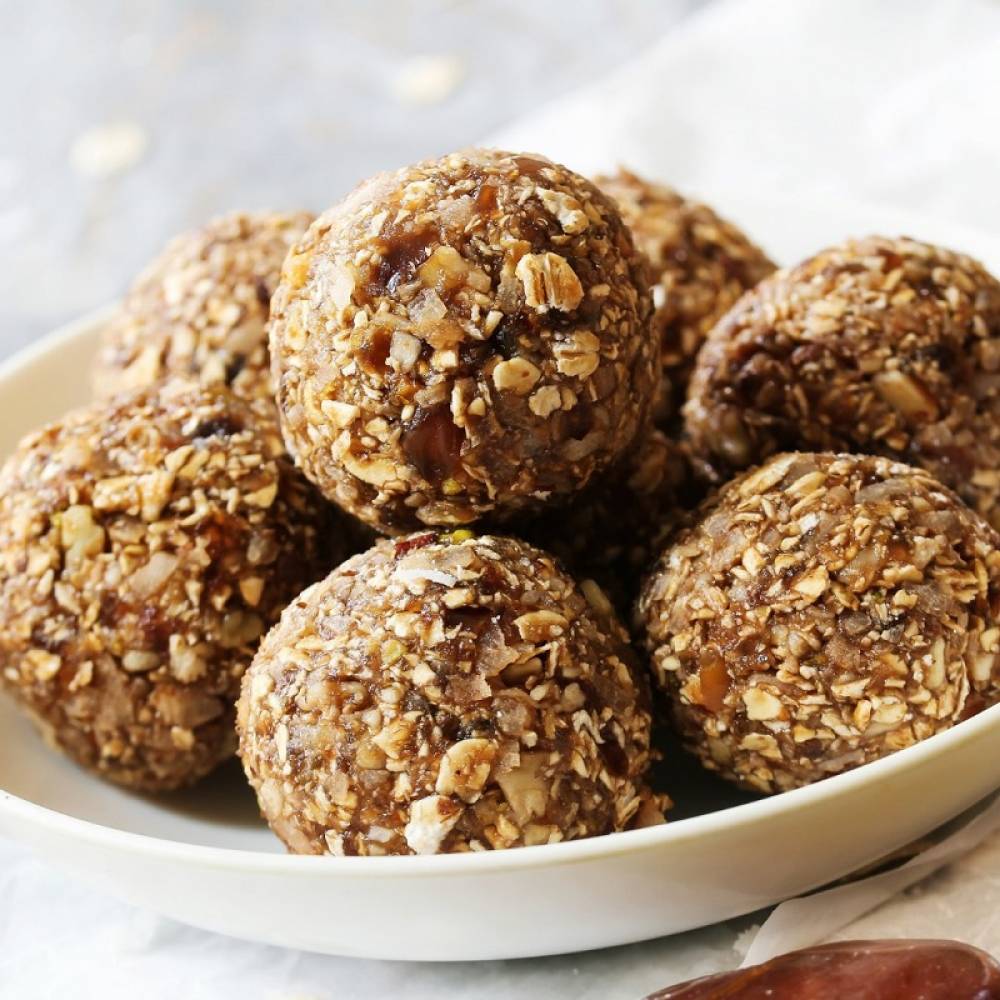 These date bran balls are a no-bake, easy dessert that are perfect for the holidays.
Prep time: 15 minutes
Chilling time: 30 minutes
Serving: 16 balls
INGREDIENTS:
• Bran flakes cereal (2 cups)
• Dates (3/4 cup, pitted)
• Pecans (1/2 cup, toasted)
• Honey (3 tablespoons)
• Cream cheese (2 tablespoons, softened)
• Brandy (2 teaspoons)
• Nuts (2 teaspoons)
METHOD:
Step 1: Process the bran flakes cereal, toasted pecans, and pitted dates until finely chopped. Combine the honey, brandy, and cream cheese until a dough forms.
Step 2: Shape the dough into balls using the palms of your hands. Coat each ball with chopped nuts.
Step 3: Place the balls on parchment paper. For 30 minutes, let sit at room temperature. Then store, or serve.
Nutritional information
Calories
77
Fat
5,1 g
Protein
1,1 g
Carbs
8,2g
Fiber
1,5 g