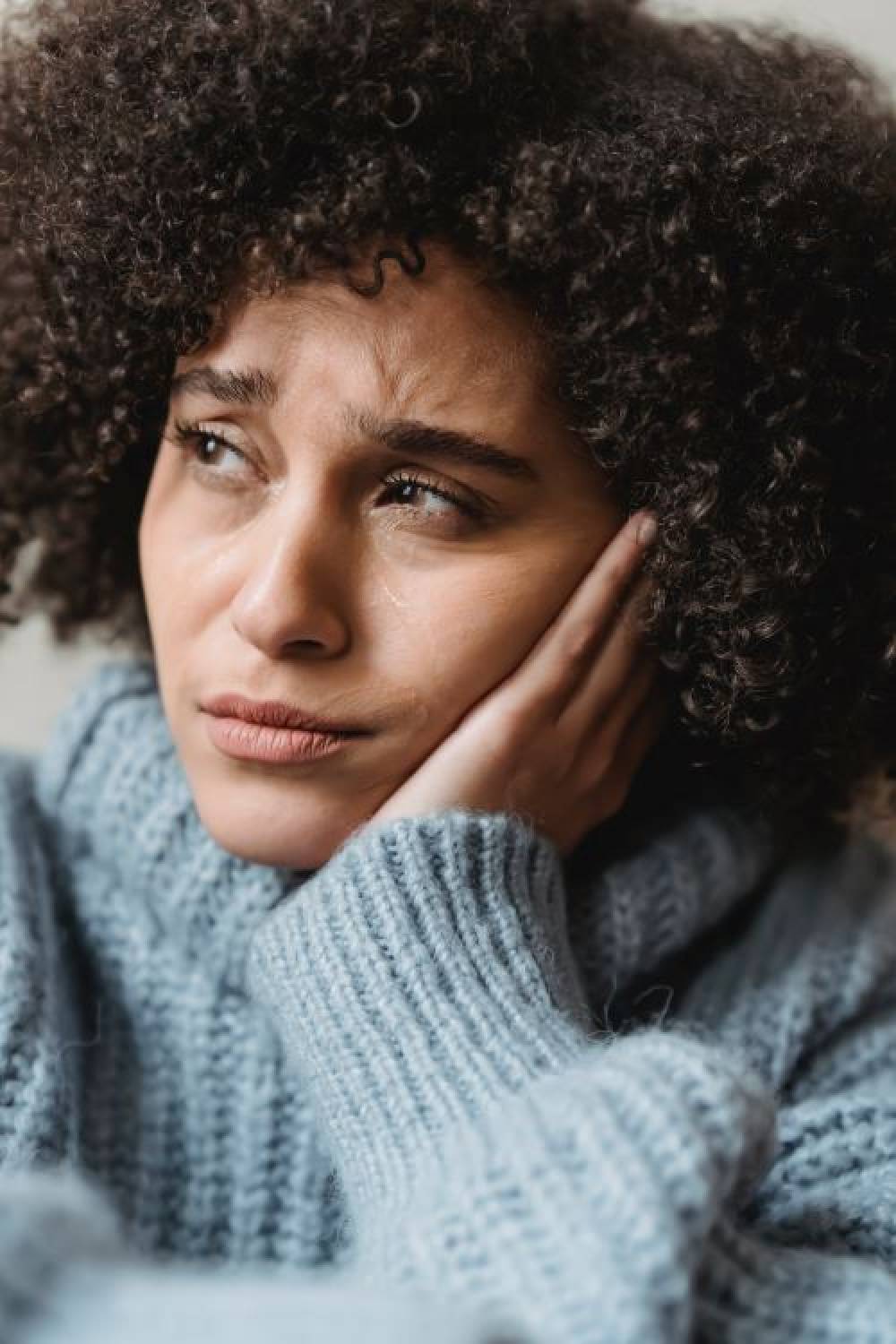 Constant worrying, negative thinking, and always expecting the worst can take a toll on your emotional and physical health. It can sap your emotional strength, leave you feeling restless and jumpy, cause insomnia, headaches, stomach problems, and muscle tension, and make it difficult to concentrate at work or school. You may take your negative feelings out on the people closest to you, self-medicate with alcohol or drugs, or try to distract yourself by zoning out in front of screens. If you notice you're caught up in a worrying storyline, know that you have the power to break the cycle. With practice, you can learn to step away from the thoughts and emotions that entertain worst-case scenarios; instead, you can develop an awareness that allows us to not only see what our mind is inventing, but to also be less triggered by worry. There will always be periods of life that are more challenging than others. We don't have control of that, but we can choose to respond to a difficult situation in a more helpful way. Focusing on what might go wrong and the worst possible scenario can trap us in the negative thought loop, leading to feelings of hopelessness and fear. Here are few advises how to slow the mind down and engage the senses: firmly put your feet on the floor, name five things you can see, name four things you can hear, name three things you can touch, name two things you can smell. Constantly reading the news or checking social media may feel like a productive action because you convince yourself you're gaining useful information to help you prepare for disaster, but it may just be making you feel worse. Plus, a lot of misinformation circulates online. Try to limit yourself to checking trusted sources of news twice a day if you're feeling overwhelmed.
tips for dealing with worries
- talk about your worries. It may seem like a simplistic solution, but talking face to face with a trusted friend, family member or someone who will listen to you without judging, criticizing, or continually being distracted is one of the most effective ways to calm your nervous system and diffuse anxiety.
- schedule "worry time" on your calendar. Sounds a little bit silly, but setting aside 20 or 30 minutes each day to focus on your worries is a first step toward containing them. Your worry period should be the same time every day. During this designated but limited worry time, you can worry as much as you like. Of course, worries will inevitably arise outside of this time slot, but that's when to practice mindfulness: acknowledge the thought, but don't indulge it; simply let it go and refuse to allow your mind to go there. Busy yourselves at such times with a task, a conversation, or some entertainment.
- write down your worries. One powerful way to help us break the cycle of worry is to log each and every worrying thought that pops into our mind. Examining worries written on paper and that will help you gain a more balanced perspective. Go over your "worry list" during the worry period. If the thoughts you wrote down are still bothering you, allow yourself to worry about them, but only for the amount of time you've specified for your worry period. As you examine your worries in this way, you'll often find it easier to develop a more balanced perspective. And if your worries don't seem important any more, simply cut your worry period short and enjoy the rest of your day.
- write down what you're grateful for. Take a few moments to consider some things in your life that you appreciate.Try listing three things that made you feel good each day, or at the end of every week.
- interrupt the worry cycle. If you worry excessively, it can seem like negative thoughts are running through your head on endless repeat. You may feel like you're spiraling out of control, going crazy, or about to burn out under the weight of all this anxiety. But there are steps you can take right now to interrupt all those anxious thoughts and give yourself a time out from relentless worrying. For example: get up and get moving, take a yoga or tai chi class, meditate, practice progressive muscle relaxation, try deep breathing.
- learn to distinguish between solvable and unsolvable worries. Productive, solvable worries are those you can act on right away. For instance, if you're concerned about your finances, you can draw up a spreadsheet and a monthly budget to rein in your spending. If it's high cholesterol and your health, you can lay off the fast food, make better choices at the grocery store, and start exercising.
- practice mindfulness. This strategy is based on observing your worries and then letting them go, helping you identify where your thinking is causing problems and getting in touch with your emotions. There are many meditation apps, audiobooks, and programs available on these page and here are few especially for dealing with worries :