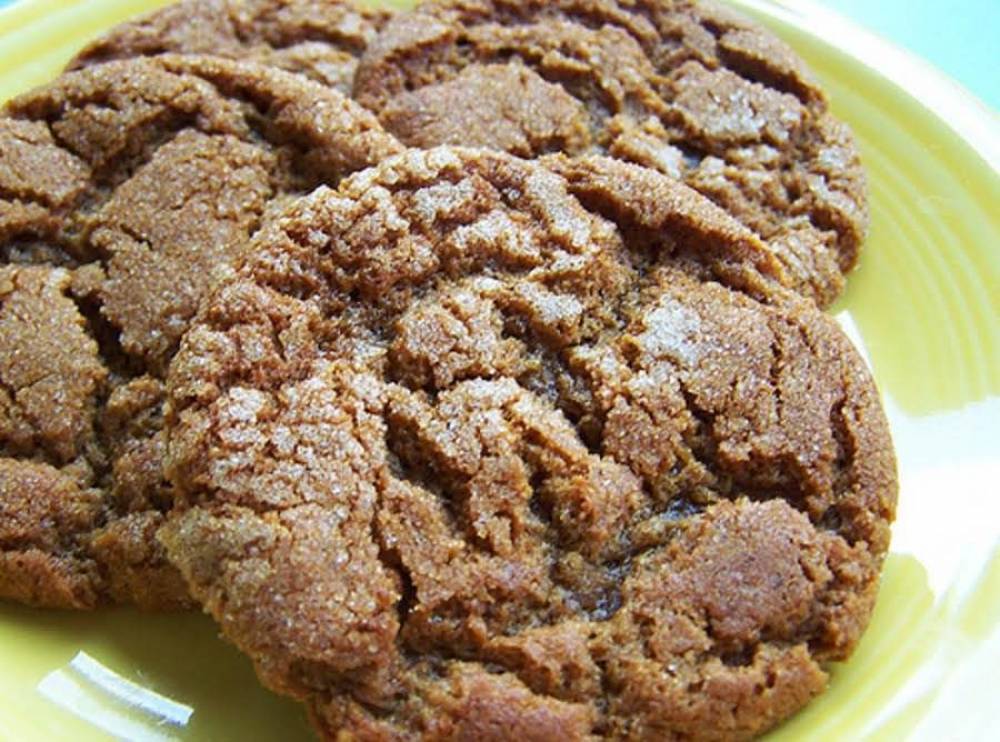 Healthy ginger cookie that lets you enjoy holidays to the fullest.
Prep time: 10 minutes
Cook time: 30 minutes
Servings: 16 cookies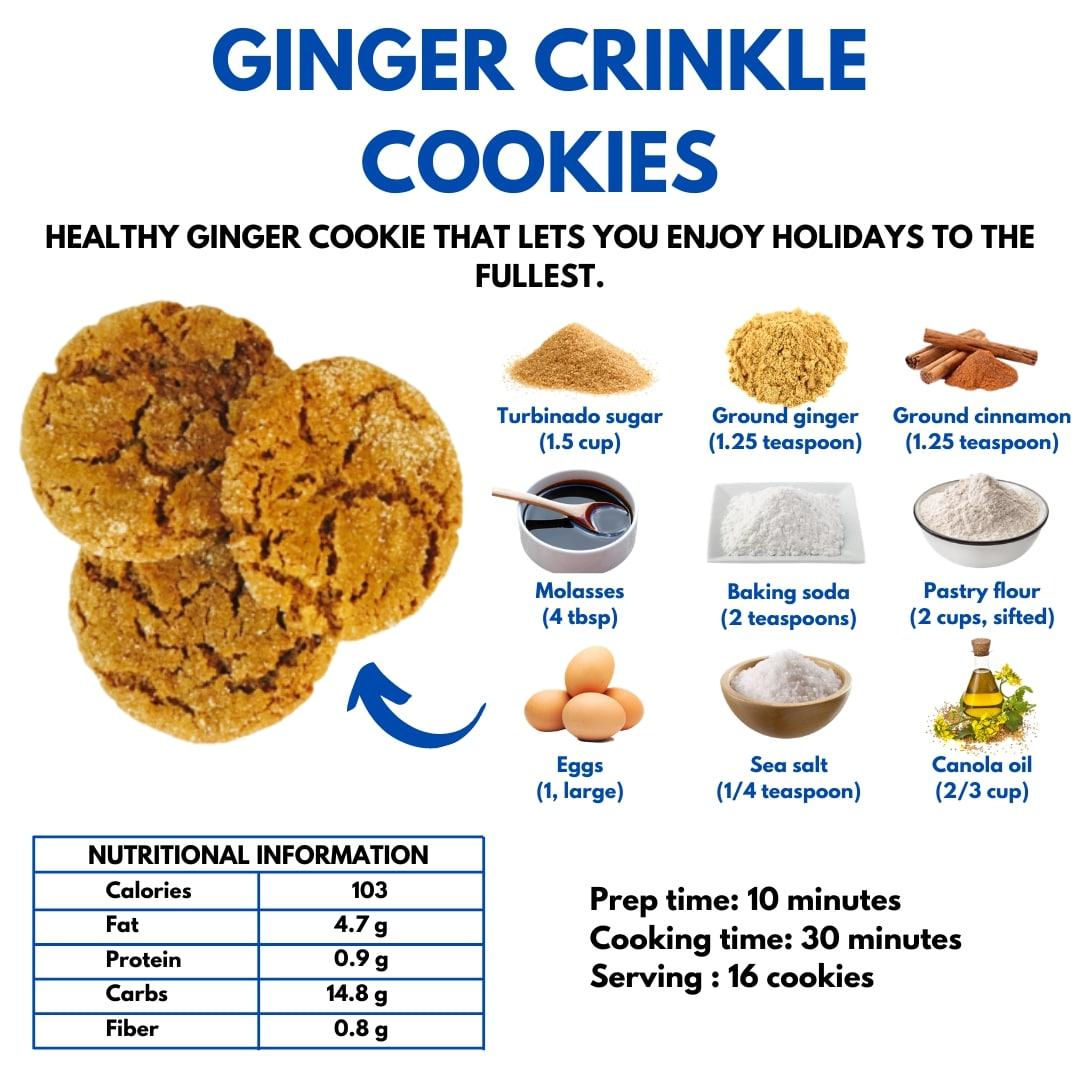 INGREDIENTS:
• Turbinado sugar (1,5 cup)
• Ground ginger (1,25 teaspoon)
• Ground cinnamon (1,25 teaspoon)
• Molasses (4 tbsp)
• Baking soda (2 teaspoons)
• Pastry flour (2 cups, sifted)
• Eggs (1, large)
• Sea salt (1/4 teaspoon)
• Canola oil (2/3 cup)
METHOD:
Step 1: Preheat your oven to 180°C (350°F). Line a baking tray with parchment paper.
Step 2: Combine 1 cup of the sugar and canola oil in a big bowl. After beat the egg as well. Stir in the molasses until everything is evenly incorporated. Sift the flour, ginger, cinnamon, salt and baking soda into the mixture and stir.
Step 3: Using your palms, roll the batter into balls and coat with the remaining sugar. Then place them onto the prepared baking tray.
Step 4: Bake for 10-12 minutes, until they are set. Cool on a wire rack.
Nutritional information
Calories
103
Fat
4,7 g
Protein
0,9 g
Carbs
14,8g
Fiber
0,8 g