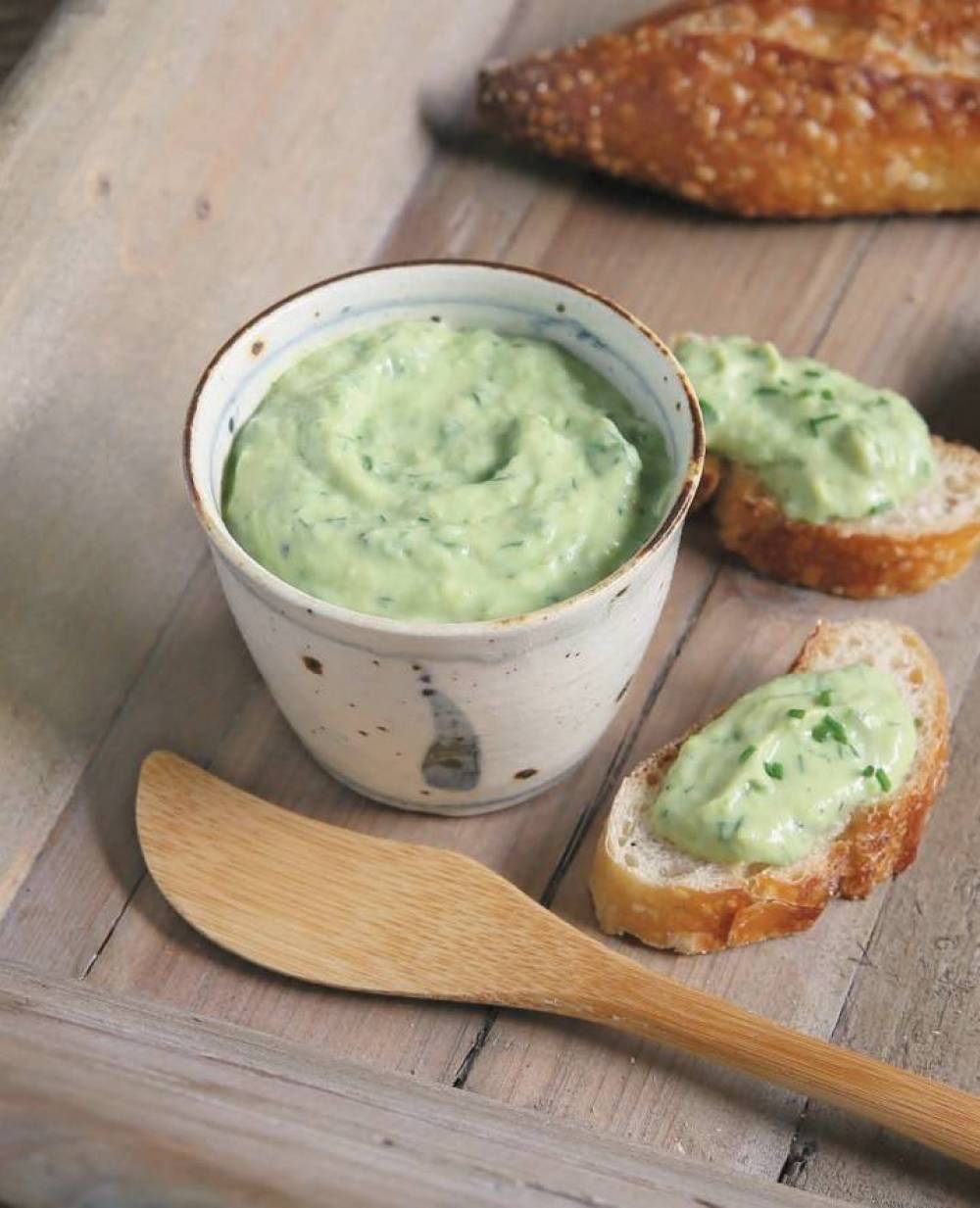 ► Makes 2 ½ Cups
12 ounces (340 g) extra-firm silken tofu 2 avocados, pitted, peeled, and chopped 1 cup (100 g) chopped scallion
1 cup (160 g) chopped onion
¼ cup (60 ml) fresh lemon juice
4 cloves garlic, minced
1 tablespoon plus 1 teaspoon (11 g) nutritional yeast
¼ cup plus 2 tablespoons (24 g) chopped fresh dill
2 tablespoons (6 g) chopped fresh chives
2 teaspoons seasoned salt
2 teaspoons agave nectar
2 teaspoons prepared yellow mustard
2 teaspoons hot sauce
½ teaspoon ground black pepper
1 cup (20 g) packed fresh baby arugula
Combine the tofu, avocados, scallion, onion, lemon juice, garlic, and nutritional yeast in a small blender or food processor.
Process until smooth. Add the dill, chives, salt, agave, mustard, hot sauce, and pepper. Process until smooth. Add the arugula and pulse a few times to chop. Let sit for 1 hour for the flavours to meld. Taste and adjust the seasonings. Serve with toasted baguette slices or raw vegetables.
Recipe Notes
For a tortilla chip dip, substitute minced fresh cilantro for the dill and use lime juice instead of lemon juice. If desired, this recipe is easily halved.