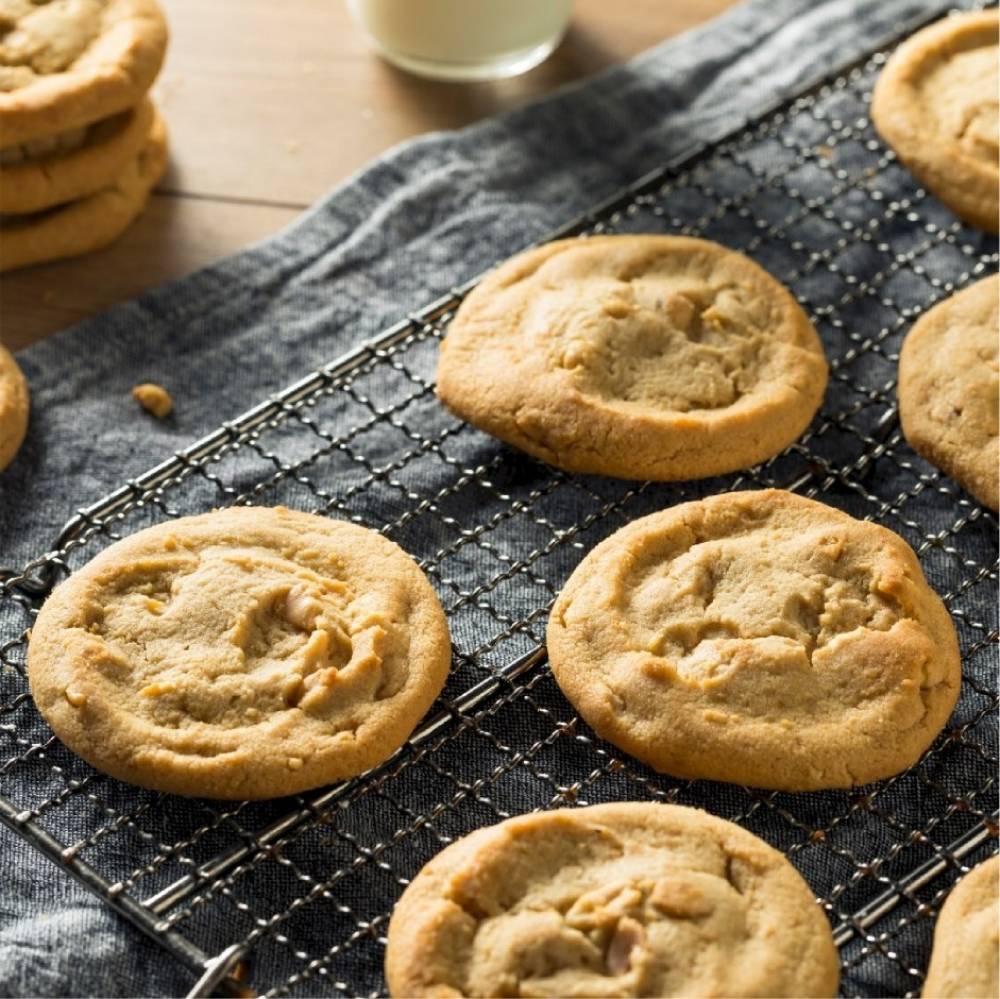 These delicious cookies are made with only 3 ingredients that everyone has at hand.
Prep time: 3 minutes
Cook time:12 minutes
Chilling time:10 minutes
Serving: 12 cookies
INGREDIENTS:
• Natural organic peanut butter (1 cup, smooth)
• Coconut sugar (1/2 cup)
• Egg (1, large)
METHOD:
Step 1: Preheat your oven to 180°C (350°F). Line a baking tray with parchment paper.
Step 2: Combine every ingredient in a big bowl to make the dough. Roll it into 12 balls, then flatten lightly using your palm. Place on the prepared baking tray and make crosses on the cookies using a fork.
Step 3: Bake until set, for about 12 minutes. Remove the cookies from the oven and let it cool on the baking tray for min 10. minutes before serving.
Nutritional information
Calories
102
Fat
1,7 g
Protein
3,2 g
Carbs
18,7g
Fibre
1,3 g