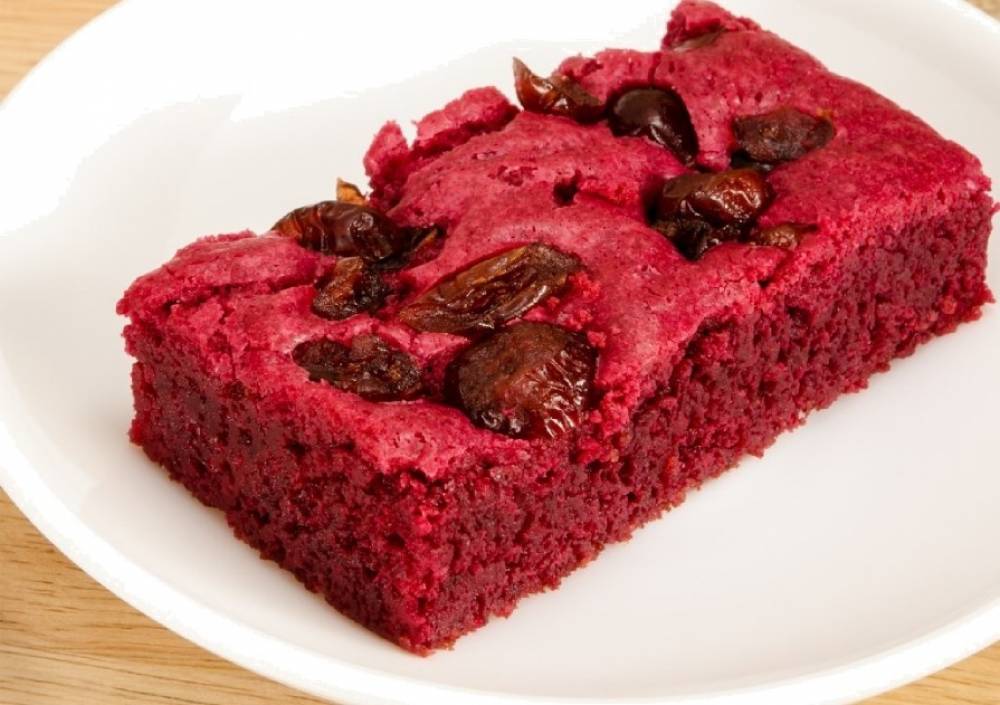 These red velvet brownies' color come from the nutritious beets which makes them look and taste amazing.
Prep time: 5 minutes
Cook time: 6 + 25 minutes
Serving: 16 brownies
INGREDIENTS:
• Red beet (1 cup, peeled and chopped)
• White beans (1 can, rinsed and drained)
• Pure maple syrup (1/2 cup)
• Pure vanilla extract (1 teaspoon)
• Coconut oil (1/4 cup, melted)
• Flax egg (1)
• Oat flour (1/2 cup)
• Baking soda (1/2 teaspoon)
• Sea salt (1/2 teaspoon)
• Cacao powder (3 tablespoons)
• Dark chocolate chips (1/3 cup)
• Raspberries (1/4 cup)
METHOD:
Step 1: Preheat your oven to 180°C (350°F). Line a 20x20—cm (8• 8—inch) baking tray with baking paper.
Step 2: Steam the chopped red beets for 6—8 minutes, until fork—tender.
Step 3: Process the flax egg, coconut oil, vanilla extract, maple syrup, beans, and steamed beets until smooth. Blend in the cacao powder, sea salt, baking powder, and oat flour for 30 seconds.
Step 4: Fold the dark chocolate chips into the brownie batter. Pour it into the prepared baking tray. If preferred, add raspberries on top.
Nutritional information
Calories
110
Fat
5,1 g
Protein
3,8 g
Carbs
19,4g
Fiber
3,9 g