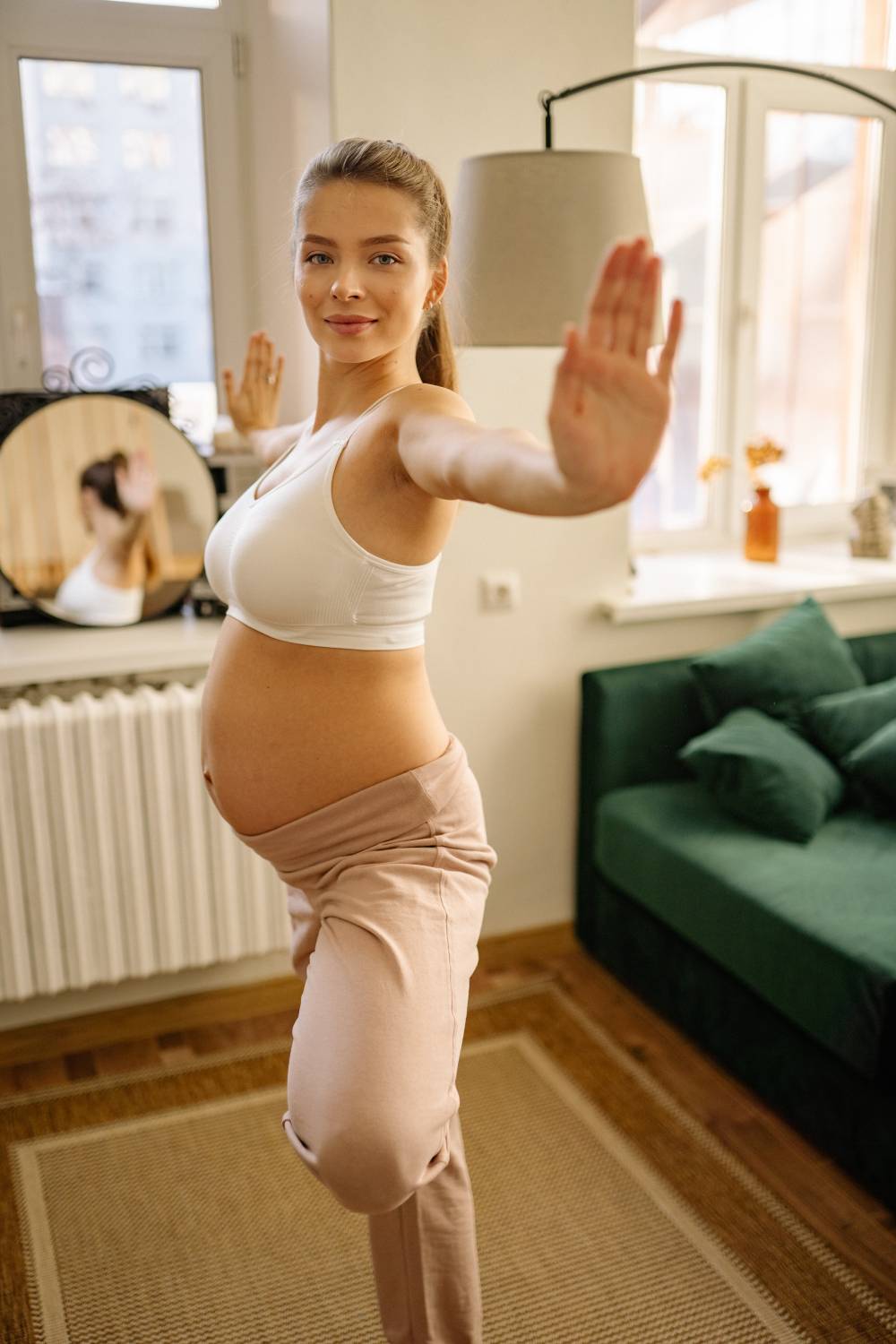 If your pregnancy is safe and you are healthy it is safe to start regular physical activity. Be sure to talk to your doctor about exercising during pregnancy. If your doctor gives you green light you can start with WorkIt. Not intense exercises are proven to have a lot of benefits for both mother and fetus in most pregnancies, in these key ways:
Reduced risk of pregnancy complications
Lower odds of delivery complications
Boost of mood
Ease back and pelvic pain
Promotes healthy weight gain during pregnancy Improves sleep Helps you to lose the baby weight after your baby is born
Here are some non intense exercises you can do: 1. Wlaking – it is easy on joints and muscels and total body workout 2. Swimming – great for avoiding injury and muscle strain. Swimming helps keep your heart rate up.
3. Modified yoga and modified Pilates – when doing yoga be a little careful with the poses, just be gentle with your body and don't force yourself to take up any pose. In Pregnancy Pilates the focus is on the body's center or core. It targets various issues like fatigue, aches, pains, cramps, vitality, emotional wellness and the like. Yoga and Pilates are also great for post pregnancy recovery.
4. Strength training – it makes your bones strong and builds your muscles. Just don't workv out with too heavy weight. There is no need to go to the gym, you can take a walk through your neighborhood and watch workout videos which you'll do at home.