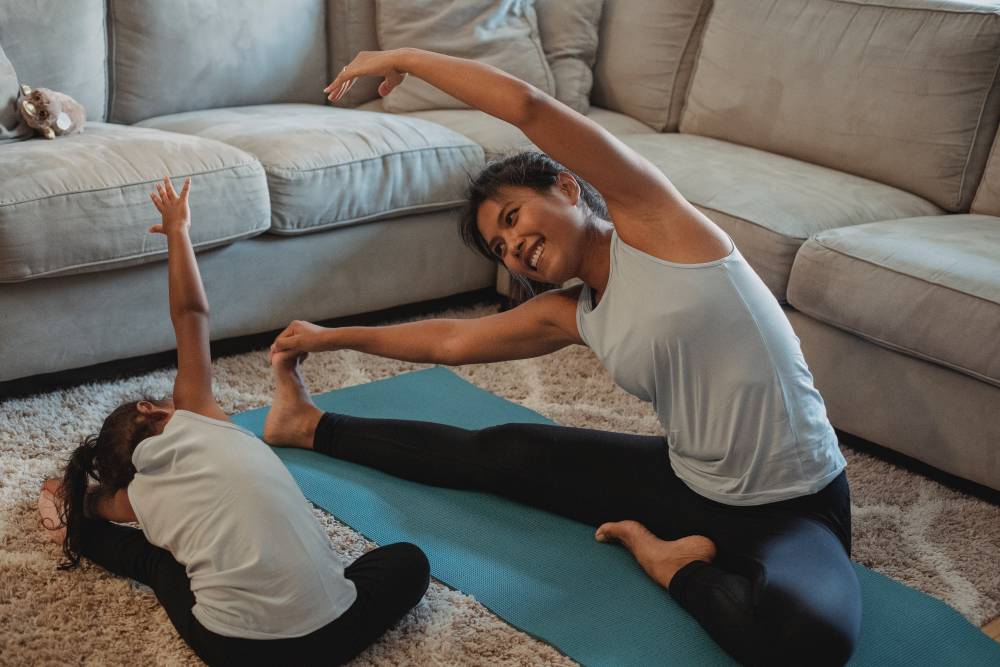 Morning workout is the best thing you can do for yourself. Morning workout kicks your energy levels to space and can stay rised throughout the day. It also helps with creative thinking, focus, and memory.
WorkIt tip: when you're making your own morning routine, define precisely how much time you need for the activities you want to include in your morning. If you need 54 or 68 minutes, then wake up 54 or 68 minutes earlier.
Here are 5 exercises you can start the day with:
1. Walking
Walking for exercise provides many benefits. It improves cardiorespiratory system, better bone health, decreases blood pressure, reduces risk for type 2 diabetes, it is a healthy way to lose weight and maintenance of it, improves cholesterol levels, increases longevity, and it decreases stress. The best thing about walking is that you don't need any equipment and you can have your own pace and duritation of a walk.
2. Yoga
If you're waking up and your mind starts a race, including Yoga in your morning exercise, can be beneficial to your mental health. Reaserchers have found that 20 minutes of Yoga increases brain function. Download our Yoga2Go app and start your day with breathing and peace.
3. HIIT Workouts
High-Intensity Interval Training is an intense period of exercise followed by a slower paced recovery period and it's very popular style of training. This type of workout session includes intervals of exercise that range from between 10 seconds and eight minutes in duration. You can do anywhere from 3 to 8 rounds of this followed by a 5-10 minute cool down. The whole workout won't take you over 20 minutes too.
4. LIIT Workouts
Low-intensity interval training takes that same concept as its HIIT alternative but is a lower intensity as the name suggests. LIIT workout is good if you want a lower pace of activity, are older, or are working through some injuries but still want a good form of exercise. Here is basic what you can do: walk at your normal pace for 3-5 minutes, start a light jog for 90 seconds, go back to your normal pace and walk for 3-5 minutes, then repeat this all over the course of 30 minutes.
5. Meditation
Meditation is more of a mental workout than a physical workout. When you meditate, brain scans show that meditators can better quiet the brain activity related to mind-wandering. Starting the day with a meditation gives you time to get in touch with your body, and it can give you an immediate mood boost for the day.