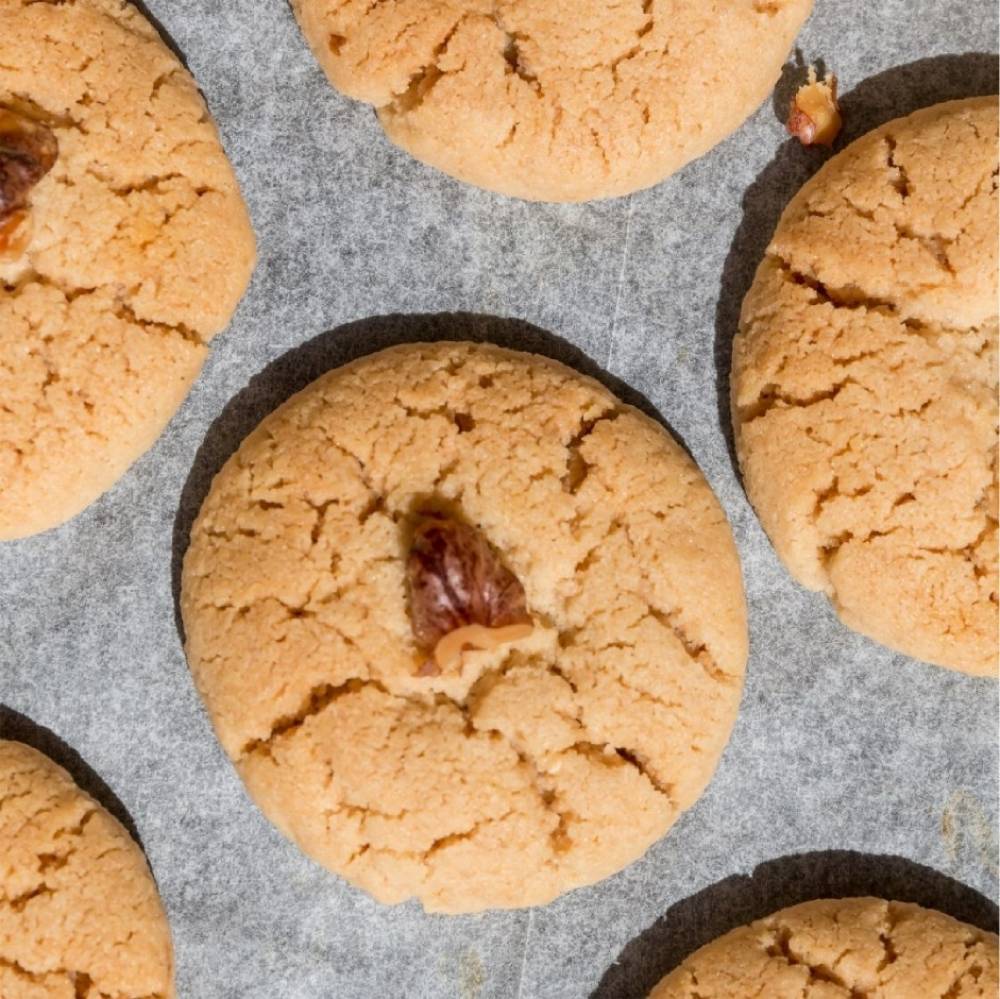 These cookies are mouth-watering with their moist texture and spiced flavor.
Prep time:10 minutes
Cook time:15 minutes
Serving: 16 cookies
INGREDIENTS:
• Tahini (3/4 cup, runny)
• Maple syrup (1/2 cup)
• Vanilla extract (1 teaspoon)
• Almond flour (2 cups)
• Cinnamon (1/2 teaspoon)
• Ground cardamom (1/4 teaspoon)
• Ground ginger (1/4 teaspoon)
• Baking powder (1/2 teaspoon)
• Sea salt (1/2 teaspoon)
• Pomegranate arils (1/2 cup)
METHOD:
Step 1: Preheat your oven to 180°C (350°F). Line a baking tray with parchment paper.
Step 2: Whisk the vanilla extract, maple syrup, and tahini in a big bowl until smooth. Stir in the almond flour, ginger, cardamom, cinnamon, salt, and baking powder.
Step 3: With the help of a spoon roll the dough into balls, then arrange them on the prepared baking tray and flatten slightly. Add the pomegranate arils on top. Bake until lightly brown around the rim, for 15-17 minutes. Cool on the tray for 10 minutes, finally place on a wire rack in order to finish cooling.
Nutritional information
Calories
127
Fat
8,6 g
Protein
3,7 g
Carbs
8,9g
Fiber
0,7 g