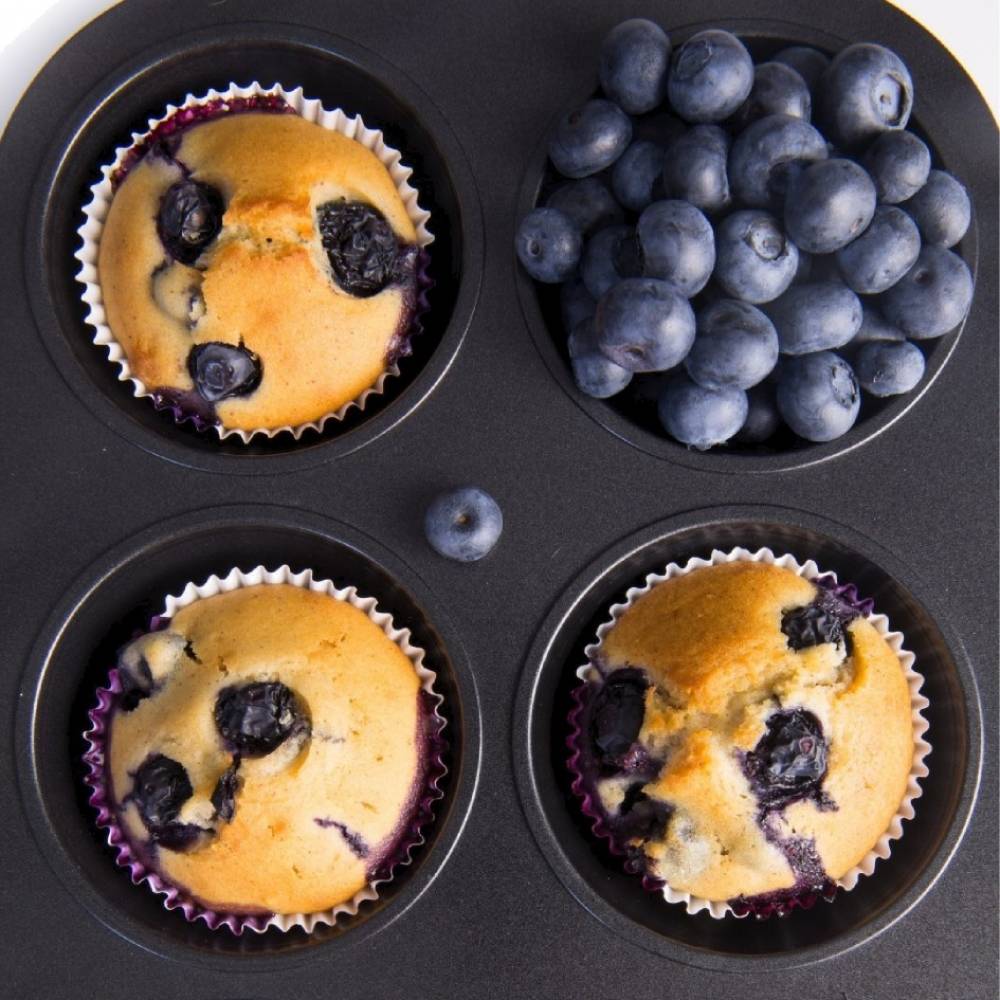 This flourless blueberry mini muffins are a great vegan dessert which have just the right amount of sweetness.
Prep time:15 minutes
Cook time: 25 minutes
Servings: 24 muffins
INGREDIENTS:
• Rolled oats (11/2 cups)
• Baking powder (1 teaspoon)
• Baking soda (1/4 teaspoon)
• Salt (1/4 teaspoon)
• Unsweetened applesauce (1/2 cup)
• Honey (1/4 cup)
• Canola oil (3 tablespoons)
• Water (3 tablespoons)
• Flax meal (1 tablespoon)
• Vanilla extract (1 teaspoon)
• Blueberries (3/4 cup)
METHOD:
Step 1: Preheat your oven to 180°C (350°F). Grease a 24-cup muffin baking tin with nonstick spray.
Step 2: Blend the oats to make oat flour in a blender. Mix in the baking soda, baking powder, and salt. Add the honey, applesauce, water, oil, vanilla, and flax meal; puree until smooth. Combine the blueberries and separate the batter into the baking tin.
Step 3: Bake for 25 to 28 minutes, until a toothpick comes out clean when inserted in the middle. Cool the tin for 10 minutes by putting it on a flat wire tray, then take them out of the tin to cool completely.
Nutritional information
Calories
53
Fat
2,3 g
Protein
0,7 g
Carbs
7,7g
Fiber
0,7 g