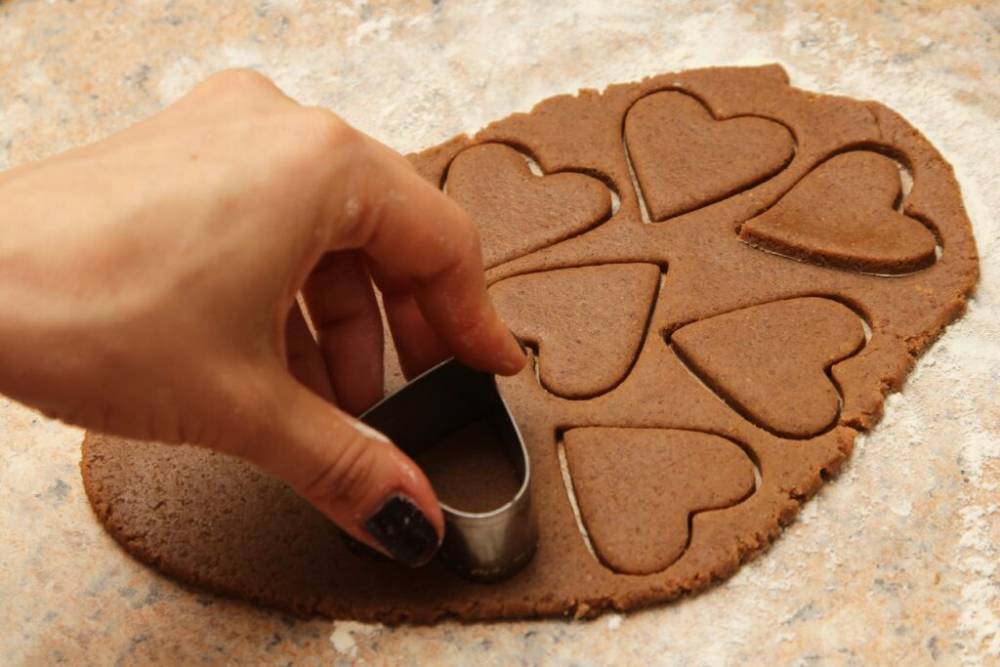 This vegan gingerbread recipe is perfect for the holidays.
Prep time: 10 minutes
Cook time: 1 hour
Servings: 15 slices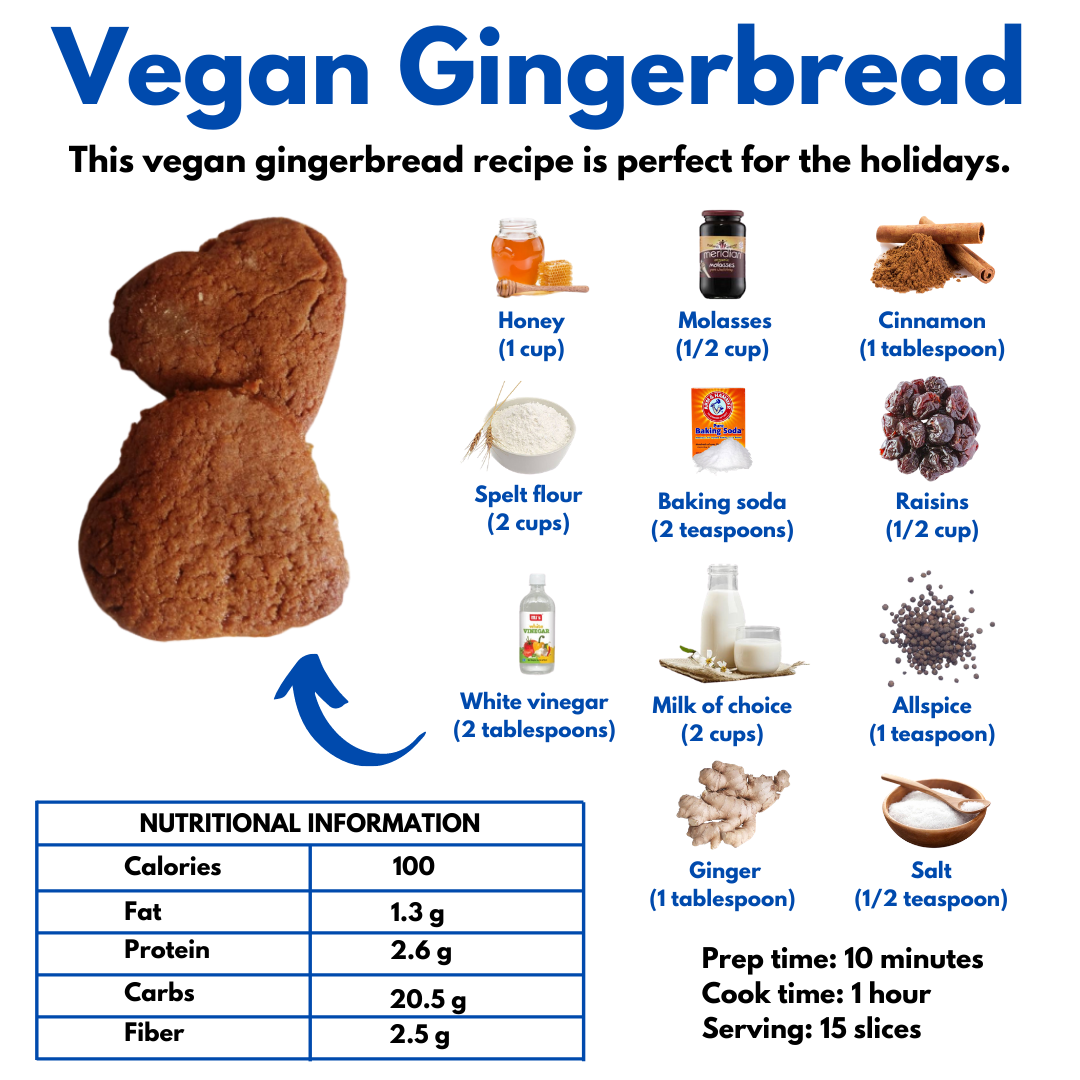 INGREDIENTS:
• Honey (1 cup)
• Molasses (1/2 cup)
• Cinnamon (1 tablespoon)
• Spelt flour (2 cups)
• Baking soda (2 teaspoons)
• Raisins (1/2 cup)
• White vinegar (2 tablespoons)
• Milk of choice (2 cups)
• Allspice (1 teaspoon)
• Ginger (1 tablespoon)
• Salt (1/2 teaspoon)
METHOD:
Step 1: Preheat your oven to 180°C (350°F). Place parchment paper on a 23x13-cm (9x5-inch) baking pan.
Step 2: Mix the honey, white vinegar, molasses, and the milk of choice with ground flaxseed in a deep bowl and let the flax thicken for 10 minutes. Whisk the dry ingredients in another bowl, next combine the wet and dry ingredients. Pour into the prepared baking pan.
Step 3: Bake for 50 minutes. After turning off the heat without opening the door, leave the loaf in there for an extra 10 minutes. Take it out and let it cool. For better taste and texture, leave overnight.
Nutritional information
Calories
83
Fat
1,8 g
Protein
7,3 g
Carbs
8,9 g
Fiber
2,2 g